New York Solar Energy Society Conference: Energy Efficiency & Renewables: NY State Summit
Friday, November 30, 2018
You are cordially invited to attend
New York Solar Energy Society's
"Energy Efficiency & Renewables:
NY State Summit"
Friday, November 30, 2018
7:45 am to 6:00 pm
Osborn Amphitheater
Hilton Garden Inn Troy
Hoosick Street, Troy, New York
---
PROGRAM
7:15 am

Exhibitor Set-up

7:45

BREAKFAST BUFFET and REGISTRATION

8:30

Off Shore Wind, Dr. Jian Sun, RPI
Dr. Jian Sun, RPI
Dr. Jian Sun joined the faculty at Rensselaer Polytechnic Institute in 2002, where he is currently a Professor in the Department of Electrical, Computer and Systems Engineering, and Director of the Center for Future Energy Systems. His research interests are in the general area of power electronics and energy conversion, with a focus on modeling and control of renewable energy and high-voltage dc (HVDC) transmission systems, including large-scale onshore and offshore wind power plants with ac or dc transmission. His current research sponsors include German TSO TenneT, China State Grid, NSF, and DOE. He has also consulted to a number of manufacturers and TSOs internationally on issues related to control of wind turbines and HVDC converters, as well as resonance and stability problems in large wind power plants and HVDC systems. He can be reached by email at jsun@rpi.edu, or by phone at (518) 276-8297.
9:30

Research Trends in Clean Energy Technology: Bicoastal Solar Research Consortium, Rick Lewandowski
Rick Lewandowski
Rick Lewandowski works as a New York State Energy Research and Development Authority (NYSERDA) Entrepreneur in Residence (NEIR) and has over 25 years of business experience providing market and product development, program management and consulting services to manufacturers and organizations around the world who are involved in distributed generation, energy efficiency and renewable energy technologies. Previously Mr. Lewandowski was the Executive Director of the Center for Evaluation of Clean Energy Technology (CECET) an Intertek subsidiary. Previously, the Managing Partner at Direct Gain Consulting, LLC, a NY renewable energy consulting firm and serves on the New York Solar Energy Society (NSES) Board of Directors. He serves on the Board as a Director at Direct Global Power, Inc., a PV technology commercialization firm in Schenectady NY. Founder and former CEO of Prism Solar Technologies, Inc., a PV manufacturer. Founder and former CEO of SunWize Technologies, Inc., one of the largest PV distributors in North America. Mr. Lewandowski is the former Corporate Vice President of Technology at Besicorp Group, Inc., a New York Independent Power Producer. Founder and past President of the New York Solar Energy Industry Association. He is also the Founder and past President of the Illinois Solar Energy Industry Association and former President of the ASES Chapter - Illinois Solar Energy Association. Currently serving on the Board of Directors of the New York Solar Energy Society (NYSES).
9:50

COFFEE BREAK

10:05

How We Cracked the Code on NetZero Mulitfamily, David P. Bruns
David P. Bruns
General Manager/Owner, Bruns Realty Group, LLC
David P. Bruns is General Manager and owner of Bruns Realty Group, LLC. Mr. Bruns is a seasoned real estate investor who has been actively managing residential apartments for over 25 years. Bruns Realty Group presently owns and manages over 300 residential rental units in the Capital District area. In 2014, Bruns Realty Group began development of net zero multifamily projects with the construction of the 156 unit netZero Village, the largest market-rate net zero development in the country. Bruns Realty is presently working on a 248 unit high-end net zero development called Solara.
Mr. Bruns graduated from Rensselaer Polytechnic Institute, magna cum laude, with a B.S. and M. Eng. in electrical engineering. He worked as a senior engineer with General Electric Company for 13 years and as an independent consulting engineer for many years after that. He left General Electric to pursue his love of real estate and apartment management.
Mr. Bruns resides in Troy, NY with his wife, Sandra.
10:35

The Value of Zero Energy, Lee Evans

and Joe DiSanto
Lee Evans, ReWire Group, LLC
Lee is currently head of Business Development at ReWire Group (DBA ReWire Energy). He has been a proven sales leader throughout his over 30 years of experience in sales and marketing. He excelled at one of the world's largest Pharma Companies in a variety of roles with increasing responsibility including senior sales leadership positions, and key marketing and training assignments. He immediately carved out a reputation for being an innovative thinker delivering creative solutions. After leaving Pharma, Lee transferred his vast accumulated knowledge, experience and creativity to help start and fund an entrepreneurial renewable energy company, ReWire Energy. At ReWire Lee is in charge of customer acquisition strategies and developing strategic business opportunities. He also supports the ReWire business model through matching the business strategy with appropriate vendor partner selection and management.
Joe DiSanto, PE, CEM — The Weidt Group
Joe DiSanto has 12 years of experience performing energy and economic analysis of existing commercial, institutional, and industrial buildings and processes. As an energy analyst, Joe identifies the relationship between building use, utility use and cost data, and helps determine next steps to reduce energy costs. He provides benchmarking and energy audits, quantifies energy conservation measures, calculates associated energy and economic savings, and assists in determining implementation costs, and calculating carbon reductions.
11:00

120% SOLAR NOW, Dr. Richard Perez

, PhD, SUNY
Dr. Richard Perez
Richard Perez is a Research Professor at the University at Albany's Atmospheric Sciences Research Center, where he directs applied research in the fields of solar radiation, and solar energy applications, and daylighting. He holds a Master and a Doctorate in Atmospheric Sciences (University of Paris and SUNY-Albany) and an Undergraduate Degree in Electrotechnics (University of Nice, France). His noted contributions to the field of solar energy are:
Identifying the high value potential of photovoltaic power generation to meet the electrical power demand of large cities in non traditional solar regions such as the northeastern United States.
The development of solar radiation models which have been incorporated in standard solar energy and daylighting calculation practice around the world.
Perez sits on the Advisory Board of the GW Solar Institute at GW University in Washington, DC. He has served multiple terms on the board of the American Solar Energy Society (ASES).
He has produced over 250 book chapters, journal articles, conference papers and technical reports and holds two US patents on methods of load management using photovoltaics. He has directed research projects and contracts amounting to $6 million, and has received several international awards including a Certificate for Outstanding Research from the USDOE; ASES' highest award: the Charles Greeley Abbot Award; and the First International Building and Daylight Award from the Velux Foundation in Copenhagen, Denmark.
Noon

LUNCHEON, Roebling Library

1:00

Blockchains: Applications in RE Generation, Yuri Kalina
Yuri Kalina
Yuri Kalina has extensive experience in public finance, project finance - including renewable energy, resource recovery, public utilities, and transportation, asset securitization and derivative product development and implementation. He has specialized in structuring complex and intricate financings, financing strategy formulation and process management.
He worked on multiple resource recovery and solar energy projects. These included, a resource recovery facility in Ohio, a bio-diesel project in the District of Columbia, electric vehicle/solar charging stations in Florida and a solar power plant in Indiana.
For the past year and a half he has served on the Board of Directors of the New York Solar Energy Society. On behalf of the NYSES, he publishes Monthly Digest of solar and other renewable energy and environmental news.
Mr. Kalina holds B.Sc. and M.Sc. degrees in Engineering (Urban Systems) from Brown University and a MBA in Finance from Columbia Business School.-
1:25

Controlling and Managing Solar Thermal Systems in the Northeast, Henry Vandermark
Henry K. Vandermark, President Solar Wave Energy Inc.
Henry founded Solar Wave Energy in 1978 where he has been involved in design, installation and service of solar thermal systems including site-built and factory-built collectors. He spent 30 years servicing many types of solar hot water systems used in the Northeast and brings detailed analysis and that hands-on experience to solar monitoring. He currently oversees the team that has built and operates www.thermal-grid.com, a web-based solar thermal monitoring platform designed to help installers optimize performance of their solar thermal systems and report production for performance based incentives and thermal power purchase agreements. He has taught conference workshops, trade school classes, and programs for teachers. He continues to consult on solar thermal designs for building applications and portfolio management using the Lifetime Commissioning platform.
1:50

100% Solar Powered Transportation, Dr. David Borton
Dr. David Borton
After college David and his bride of 2 weeks taught math and physics in Ghana in the Peace Corps. Two years later they went to graduate school in physics where David got a Ph D and Harriet got a masters and 2 children. Following grad school, much of David's career was on dish solar research. In 2014 after 33 years of teaching solar energy engineering at RPI, he retired to build 100% solar powered (patent pending) boats. Two boats are currently in use; the third boat, under construction, will be a 44-foot US Coast Guard Inspected commercial touring vessel, a first in the US, first for the US Coast Guard.
2:15

COFFEE BREAK

2:35

Article 78 — Hitting New York's 50% Renewable by 2030 Target: A Legal Challenge to the Billions in Subsidies In Tier 3 of the Clean Energy Standard Order, John Louis Parker
John Lewis Parker
John Parker's legal career has spanned two decades. He has successfully represented private clients, not-for-profits, and the State of New York in a variety of legal and administrative contexts.
John's private practice focuses on energy, environmental, and land use law.
Prior to returning to private practice, John served as the Director of Legal Programs for Riverkeeper, Inc. where he led advocacy efforts for clean water for the Hudson River Valley and for New York City. Previously, he served as the Task Force Coordinator for the Rockland County Task Force on Water Resources Management where he was the project manager for County water conservation and water sustainability strategies.
Mr. Parker has worked as the Regional Attorney for the New York State Department of Environmental Conservation for Region 3 - the Lower Hudson Valley and Catskills Region. Notably, he represented New York in the license renewal of the Indian Point nuclear generating facility before the Nuclear Regulatory Commission and in a groundbreaking Clean Water Act enforcement initiative involving the nuclear facility.
As Counsel to the Chair of the New York State Assembly Environmental Conservation Committee, his statewide work involved drafting and negotiating legislation, conducting complex investigations, and leading litigation efforts on regional and statewide issues. John has also served as an Adjunct Professor of Law at Pace Law School teaching administrative and environmental law.
3:00

Panel: NYS Municipalities and Solar Farms, Dennis Phayre (EnterSolar), Mark Richardson (US Light Energy,

), Moderator: Tom Thompson (Policy Director, NYSES)
Mark Richardson
Mark Richardson is one of the Founders and CEO of Solitude Solar, LLC, dba U.S. Light Energy (USLE). USLE has installed nearly two hundred commercial PV systems that are currently operating in and around New York's Capital Region, including thirty-two municipally sited projects. USLE is currently constructing 38MW of Community Distributed Generation (CDG) Solar projects in upstate New York with our project partner, Standard Solar, Inc., and has over 100MW of CDG in our near-term development pipeline.
Mr. Richardson has a BA from the University of Georgia in Speech Communications and is certified as a NABCEP PV Installer, NABCEP PV Technical Sales Professional, BPI Building Analyst, NYSDHCR Multi-Family Building Analyst, and holds a Master's Certificate in Six Sigma form Villanova University. He also sits on the NABCEP PVTS Exam Committee, the Hudson Valley Community College Advisory Committee, and has presented courses on solar PV code compliance to various New York State Code Officials Educational Conferences across the state.
4:45

Reception sponsored by Renewables UnWind
---
For Registration and Exhibitor Information please contact: Wyldon@nyses.org 917 974 4606
Become a sponsor: Sponsor & Exhibitor Info
Exhibitor Set Up: Friday at 7:15 am. Breakdown: 4:30 pm
Special thanks to our Sponsors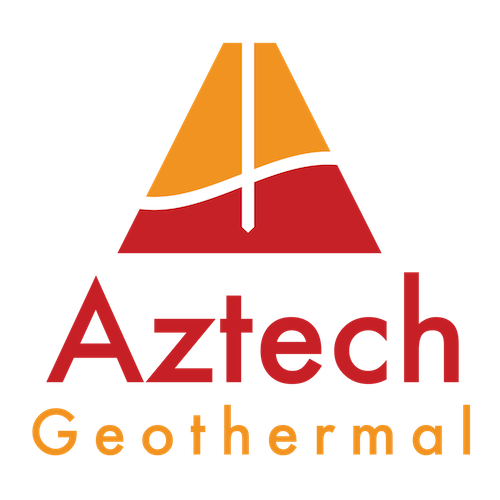 And Renewables UnWind