Friday, November 17, 2017
New York Solar Energy Society Conference: Bridge to Action
Hilton Garden Inn Troy
235 Hoosick Street, Troy, NY 12180
Friday, November 17, 2017
7:45 am - 5 pm
Solar and ground source together, flexible safe storage, new technologies, policies and regulations, community solar farms, finance, networking, jobs, education and more.
$115 members, $145 non-members.
Wine & cheese reception is an additional $25/person.
Agenda
7:45 am

Networking Breakfast & Registration

8:45 am

Rick Lewandowski

, "The Bicoastal Solar Energy Research Collaboration"
Rick Lewandowski
Richard (Rick) Lewandowski, currently works as a NYSERDA Entrepreneur in Residence (NEIR) at High Tech Rochester. Rick works with start-ups and inventors to help them commercialize their technologies and bring new products to market. He is the Founder, Principle, and Director of Direct Gain Consulting (DGC) a New York based consulting firm specializing in renewable energy; Previously the Executive Director of the Center for Evaluation of Clean Energy Technology (CECET), an Intertek company. Mr. Lewandowski has over 30 years experience in the field of renewable energy. He is the Founder past CEO of Prism Solar Technologies, Inc., a NY photovoltaics (PV) module manufacturer. Founder and former CEO of SunWize Technologies, Inc., one of the largest PV distributors in North America. Former Vice President of Technology of Besicorp Group, Inc. Former President of BioEnergy Group Inc., Founder, past President and Board Director of the New York Solar Energy Industry Association (NYSEIA). Founder and past President of the Illinois Solar Energy Industry Association. Former President of the ASES Chapter - Illinois Solar Energy Association. Present Board Director for the New York Solar Energy Society.
9:30 am

Dr Richard Perez

, Sr. Researcher, Atmospheric Sciences Research Center, University of Albany, "120% Solar Now + Storage"
Richard Perez
Richard Perez is a Research Professor at the University at Albany's Atmospheric Sciences Research Center, where he directs applied research in the fields of solar radiation, and solar energy applications, and daylighting. He holds a Master and a Doctorate in Atmospheric Sciences (University of Paris and SUNY-Albany) and an Undergraduate Degree in Electrotechnics (University of Nice, France). His noted contributions to the field of solar energy are:
Identifying the high value potential of photovoltaic power generation to meet the electrical power demand of large cities in non traditional solar regions such as the northeastern United States.
The development of solar radiation models which have been incorporated in standard solar energy and daylighting calculation practice around the world.
Perez sits on the Advisory Board of the GW Solar Institute at GW University in Washington, DC. He has served multiple terms on the board of the American Solar Energy Society (ASES).
He has produced over 250 book chapters, journal articles, conference papers and technical reports and holds two US patents on methods of load management using photovoltaics. He has directed research projects and contracts amounting to $6 million, and has received several international awards including a Certificate for Outstanding Research from the USDOE; ASES' highest award: the Charles Greeley Abbot Award; and the First International Building and Daylight Award from the Velux Foundation in Copenhagen, Denmark.
10:45 am

Coffee Break:EXPO

11:00 am

Del Allison , Senior Vice President ViZn, "Big, Safe Storage"

Noon

Luncheon: Congressman Paul Tonko, "Bridge to Action, History of Change"

1:00 pm

"The Great Finance Debate", Stan Fishbein

, Managing Partner, CleanView Capital
Stan Fishbein
Stanley S. Fishbein, JD, LLM-Tax, is Managing Partner at CleanView Capital, an equipment finance company specializing in providing leases and loans to commercial and industrial companies nationwide for their acquisition of solar and other clean energy systems.  
With more than 30 years of diversified equipment leasing experience, he has held positions in the commercial equipment leasing subsidiaries of ABN-Amro Bank, Chrysler Corporation, CitiBank, and Textron Corporation. 
Since 2008, Mr. Fishbein has served as a board member of the New York Solar Energy Society, a chapter of the American Solar Energy Society. His popular presentation "Making Solar Affordable" was the catalyst for his creating a solar ownership program that uses a "traditional" operating lease to provide companies with a low-cost path to ownership at an affordable price.
After his admission to the Massachusett's Bar, Mr. Fishbein began his professional career in the tax department at Touche Ross & Co., CPAs, one of the "Big 8"​ public accounting firms prior to its merger with Deloitte. He holds an LLM degree in taxation from Boston University School of Law and a JD degree from Suffolk University Law School, also in Boston.
2:00 pm

"Solar Farms Deep Dive", Kevin Bailey , High Peaks Solar, Sandhya Murali

, Dennis Phayre , EnterSolar
Sandhya Murali
Sandhya is a co-founder of Solstice, an award-winning social enterprise dedicated to expanding access to clean energy to all Americans, where she manages business and product development. Prior to joining Solstice, she worked at Buen Power Peru, a social enterprise that distributes solar lamps and water heaters to off-grid communities in Peru. Sandhya began her career in Barclays' investment banking division in New York and London, advising and executing public equity transactions for Technology, Media and Telecom companies. She was also deeply involved in Barclays' philanthropy work with Endeavor, Women's World Banking, and Barclays' Social Innovation Fund. Sandhya holds a BBA from the University of Michigan and an MBA from the MIT Sloan School of Management, where she received a Sustainability Certificate.
3:00 pm

Coffee break and visit EXPO

3:20

"Integration of PV and Solar Thermal Technologies with Geothermal Systems", Charles Lazin

, President, Altren Energy, LLC
Charles Lazin, President, BS EE, IGSHPA Certified Geothermal Designer
President, Altren Energy, LLC
NYSERDA Energy Star Certified Contractor
NYSERDA approved Geothermal Designer and Installer
Cell: (845) 235-1028
3:50

"Bridges to Solar Development and The 201 Solar Trade Case Status Report", Tom Thompson

, NYSES Policy Director
Tom Thompson
VP Sales at LONGi Solar Technology US Inc.
Tom is the NYSES Policy Director and has over 35 years' experience in the renewable and conventional energy industries and has held senior management positions in the private sector, as a regulator, in the utility industry, as a manufacturer and in the not-for-profit arena. Today, Tom serves as VP of Sales for the world's largest solar manufacturer, LONGi Solar US, Inc., where he is responsible for business development in the Americas and is part of LONGi's Task Force on the Section 201 Trade Case. Prior to joining LONGi, Tom was the Sales Leader for JA Solar USA. In this role, Tom doubled the company's US sales volume and played a key roles in many breakthrough projects, including the 100 MW Guatemalan solar farm, the largest in Central America. Tom was also the Executive Vice President for Poughkeepsie NY based, BIPV manufacturer, Atlantis Energy Systems where he developed award winning BIPV projects including the Austin Sunflower project. Tom is the past Chairman of two regional solar trade associations; the NY Solar Energy Industries Association and the Solar Energy Business Association of New England where he worked to expand solar markets in the northeastern US.
4:50 pm

Reception in the EXPO (see special pricing)
Register Today!
$115 members, $145 non-members.
Wine & cheese reception is an additional $25/person.
Lodging: Until October 16 there's a block of rooms "NYSES" discount $109.00
Sponsors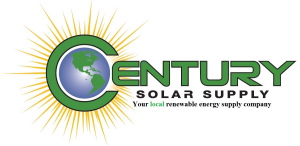 Become a sponsor: Sponsor & Exhibitor Info
Exhibitor Set Up: Friday at 7:30 am. Breakdown: 4:30 pm