(redirected from Events.20100204-AcceleratingSolarPowerInNewYorkState)
Thursday, February 04, 2010
Sponsored by the New York Solar Energy Society,
Solar One, and The Cooper Union
Empire State Feed-In Tariff:
A Policy to make New York a Clean Energy Capital
What it means for investors and how you can help make it happen.
Thursday, February 4, 2010
The Cooper Union Great Hall, 41 Cooper Square, NYC (map)
. . . PROGRAM . . .
Keynote address: 6:30–7:00
Featuring the Sponsors of Current State Feed-In Tariff Legislation
New York State Assemblyman Andrew Hevesi
New York State Senator Antoine Thompson
Panel discussion: 7:00–8:30
Panelists
John Burges, Managing Director, Knight Capital Markets (New York, NY)
Deborah Doncaster, Executive Director, Community Power Fund (Ontario, CA)
Nils Mellquist, Senior Research Analyst, Deutsche Bank Climate Change Advisors (New York, NY)
Wilson Rickerson, Executive Vice President, Meister Consultants (Boston, MA)
Networking reception: 8:30–9:30
. . . About . . .
The world's most advanced and profitable clean energy markets didn't come to lead by accident. Rather, strategic commitments to long-term financial incentive policies that are designed to drive investment and rapidly scale viable, clean technologies directly account for their dominance.
The feed-in tariff is the policy approach that has proven to be the most effective in stimulating clean power adoption, generating jobs and driving down costs. Widely adopted in Europe and now emerging in force across North America, feed-in tariffs enable clean power generators of various sizes, deploying a variety of technologies, to sell their power over the long–term at rates that guarantee attractive and predictable returns.
In this event members of the New York State Legislature will join a prestigious panel of policy experts, financiers and clean energy investors from throughout North America to illustrate the case for a local Empire State Feed-In Tariff. The policy's implications for investment and finance will form the core of the discussion, and recently introduced feed-in tariff legislation will be analyzed in reference to case studies from around the globe.
. . . RSVP . . .
Cost: $30 for members, $40 for non-members
Reserve your spot through secure payment at PayPal below
OR RSVP and pay at the door: wyldon1@gmail.com
. . . Panel Bios . . .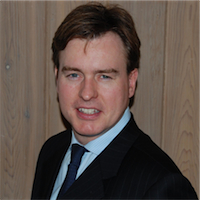 John Burges is Managing Director at Knight Capital Markets, the largest securities trading institution in North America. He previously worked at Deutsche Bank and Merrill Lynch as a Director in their energy investment banking practice. He was Chairman of a private equity backed independent power company with 450 MW of gas fired power generation. He was co-head of a private equity investment company based in the Middle East that invested across the energy spectrum including in the solar sector. He has founded various renewable energy advocacy groups. John has an MBA from Columbia Business School and a BA (Hons) from Bristol University, England.

Deborah Doncaster is currently the Executive Director of the Community Power Fund and has held this position for 1 year since the founding of the organization in March 2007. Before the Community Power Fund, Deborah was the founding Executive Director of the Ontario Sustainable Energy Association (OSEA) which was founded in 1999. Prior to OSEA, Deborah was a Project Manager at the Toronto Renewable Energy Co-operative who built Canada's first community-based, co-operatively owned wind turbine on the Toronto Waterfront. Deborah has recently assumed a new role as Campaign Director of the Green Energy Act Campaign for Ontario. Deborah holds Master's degrees in Law from Carleton University and an Environmental Planning degree from York University. Deborah lives in Toronto with her husband Ben and four year old son Devon.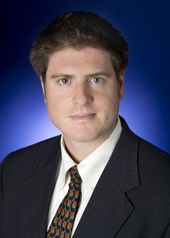 Nils Mellquist is a Vice President at DeAM and Senior Research Analyst on the DBCCA investment research team, based in New York. Mr. Mellquist leads many of the strategic and research efforts for the team in the energy sector. He has substantial domain expertise as an investor and analyst assessing the economics, finance and industry fundamentals of climate change sectors.
Mr. Mellquist joined DeAm in 2009 with over 16 years Wall Street experience. From 2004-2008, Mr. Mellquist was a Senior Equity Analyst at AllianceBernstein, where he covered the utility and coal sectors for a $30 billion analyst-driven investment fund. Prior to transitioning to a coverage analyst role at the firm, Mr. Mellquist conducted global thematic research on the investment implications of climate change in the firm's Research on Strategic Change unit and was the lead author and analyst on a comprehensive 125 page study: "Abating Climate Change: What Will be Done and the Consequences for Investors."
Previously, Mr. Mellquist was a Director and Investment Strategist in the U.S. equity research department at Citigroup and a member of its Investment Policy Committee. Earlier in his career, he was an emerging markets strategist covering Latin American and Asian equities for Salomon Smith Barney's Private Client Division. Mr. Mellquist also worked at J&W Seligman.
Mr. Mellquist has shared his research insights with a broad spectrum of stakeholders, including the White House Council of Economic Advisors, the National Association of Regulated Utility Commissioners (NARUC), the National Renewable Energy Lab (NREL), the US Department of Energy (DOE) and the National Association of State Treasurers (NAST).
Mr. Mellquist graduated from Oberlin College with a Bachelor of Arts in History, and is a FINRA registered supervisory analyst and principal.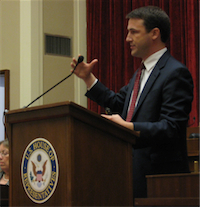 Wilson Rickerson is Executive Vice President at Meister Consultants Group (MCG) and is responsible for the firm's international climate and energy practice. Mr. Rickerson is an expert in renewable energy policy design, and has conducted feed-in tariff analyses for a broad range of organizations, including Deutsche Bank, SEMI, the National Renewable Energy Laboratory, the California Energy Commission, and the Hawaiian Electric Company. Prior ot his work with MCG, he served as Policy Advisor to the Center for Sustainable Energy at Bronx Community College, where he coordinated CUNY's Million Solar Roofs Initaitive. He hold a Masters in Energy and Environmental Policy from the University of Delaware and an undergraduate degree in International Relations from the College of William & Mary.
The New York Solar Energy Society (NYSES) promotes solar and other renewables through public outreach and education. It is a source of sound technical knowledge and provies a forum to address critical state, regional and national issues relating to energy.
---
. . . Payments . . .
Members
$30

Non-Members
$40
Special thanks to our corporate media sponsor:



CSRwire